April 24, June 20, 2020
Late-Night-Show
Hotel Gl'Amouresque

Sheila Wolf presents 'Die Gl'Amouresque'
Burlesque-Varieté
11:30 pm, doors open at 11:00 pm
Tickets incl. all fees: advanced booking € 32.00 – 42.00 // box office € 28.00 – 36.70
Concessions from € 12.50
Schaperstr. 24, 10719 Berlin
---
Welcome to Hotel Gl'Amouresque - a wild mixture of Burlesque, Cabaret, Drag, Artistic and Speakeasy. Together with the fabulous Berlin Vaudeville queen Sheila Wolf, four international Showgirls present this unforgettable all-time sold-out Late-Night-Show!
'Die Gl'Amouresque' are:
Lola LaTease (England)
Tara D'Arson (France)
Jacky Lu (Italy)
Rose Noire (USA)
---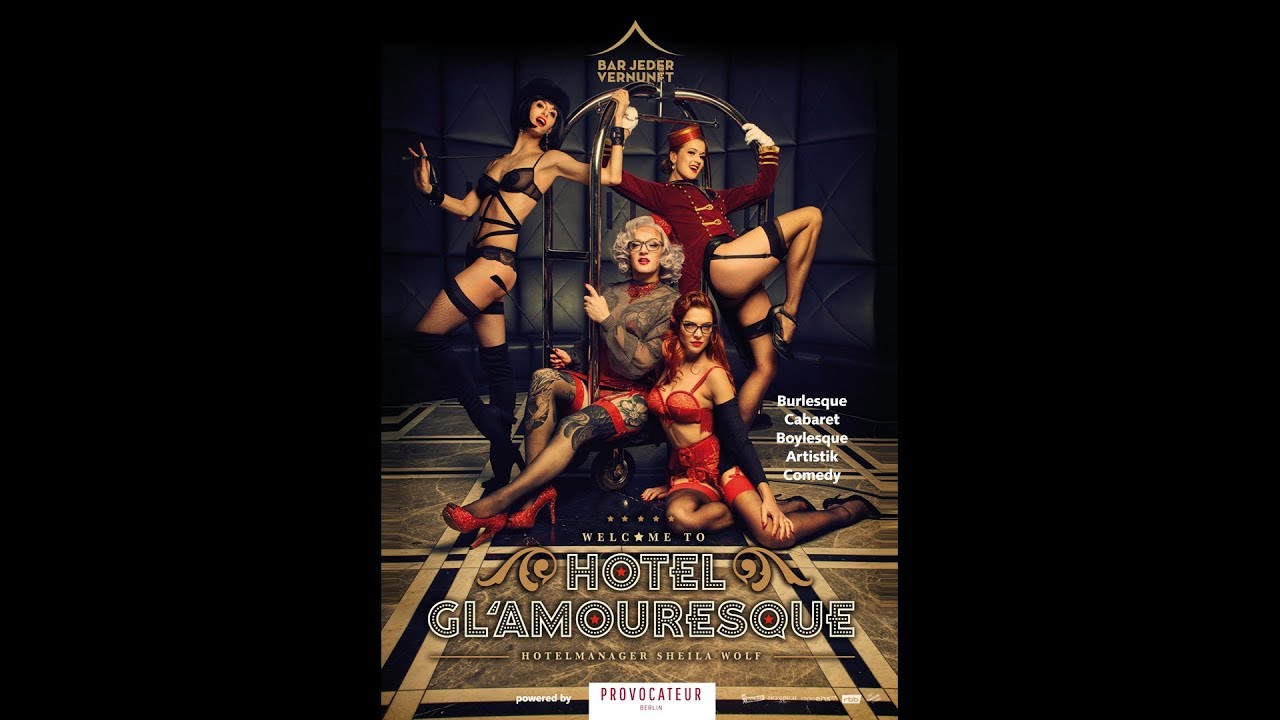 ---
Hotel Gl'Amouresque at the Bar jeder Vernunft - Trailer

The publication of these photos is free for press coverage of the above-mentioned event, provided that the photographer is named.