May 25, 2019
1. Boylesque Drag Festival Berlin 2019

Late Night Extravaganza
By Sheila Wolf
Two days full of inspiration, new perspectives and the "obligatory" portion of naked skin on 25 May in BAR JEDER VERNUNFT and 26 May in TIPI AM KANZLERAMT: the first Boylesque Drag Festival Berlin.

Berlin has always been a melting pot and a cultural pioneer in Germany. And Boylesque, which is also lovingly referred to as (male) striptease with a storyline already delighted male and female audiences in the late 18th century. In the early 1920s, this art form conquered Berlin's higher cultural scene before continuing to thrive in the underground. Travesty theatre also has a long and highly respected history, and experienced a worldwide renaissance, even before RuPaul's DRAG RACE.

It therefore makes sense to finally dedicate a festival in Germany to these two cultural treasures. Very much in keeping with the VIENNA BOYLESQUE FESTIVAL, successfully introduced by Jacques Patriaque in Europe and beyond, we want to do away with all gender boundaries and celebrate wonderful people of every sex and gender. Diversity, inclusion and joie de vivre are at the heart of both evening events. Start your engines and celebrate difference…!
---
On stage:
Madame Heinz | Dave The Bear | Admira Thunderpussy | Ryan Stecken | La Big Bertha | Betty Fvck | Alexander the Great | Hasard le Sin | Seymour Bottoms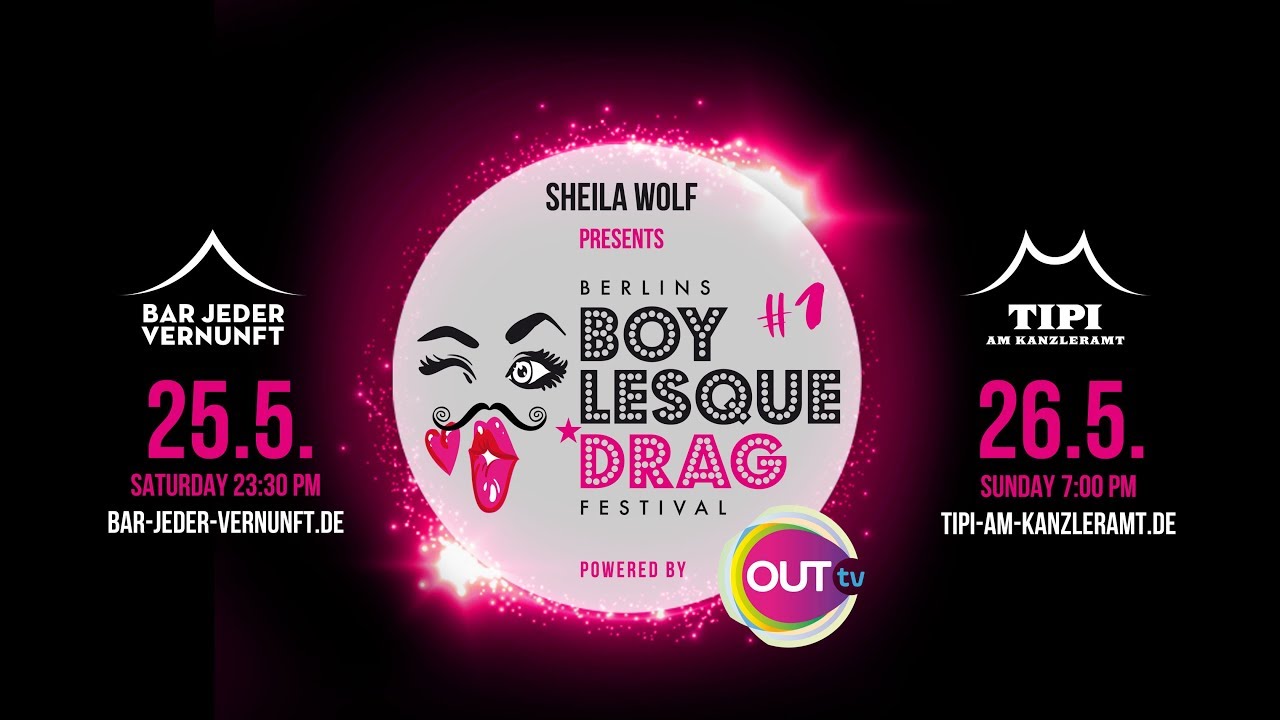 ---
Admission and restaurant open from 11:00 pm.
You are free to choose your own seating within the relevant price categories.
As changes may occur to the performance schedule at short notice, please check our calendar.
Upon entering the venue, you assign your rights to any sound and image recordings of your person, free of charge and without any spatial restrictions.
prices
From €32,00 to €42,00
Discount depending on the price category:
€12,50 | €14,50 | €16,50

There is no advance booking fee at the box office.

COMBINATION TICKET MAY 25 & 26, 2019