January 23 & 24, 2019
HörBänd

Dümmer geht ümmer
A cappella
HörBänd, the five vocal apostles from Hanover not only like to sing in puns, they do it beautifully too. Without instruments they replace big band and orchestra or band - a cappella. And not only connoisseurs of the scene can look forward to a special concert experience, HörBänd blends tradition with innovation and spontaneity with professionalism across genres.
The atmosphere is lively during the concert and the multiple award-winning Alice, Friedemann, Joshua, Silas and Ohlsen show a great sensitivity towards the audience. Besides fine stylistic copies and catchy melodies the musicians inspire with their witty and thoughtful lyrics about life. As well as their German-language repertoire, HörBänd also dresses up many well-known pop songs in an exciting new a cappella garb.
Musical, charming, funny: HörBänd - Dümmer geht Ümmer!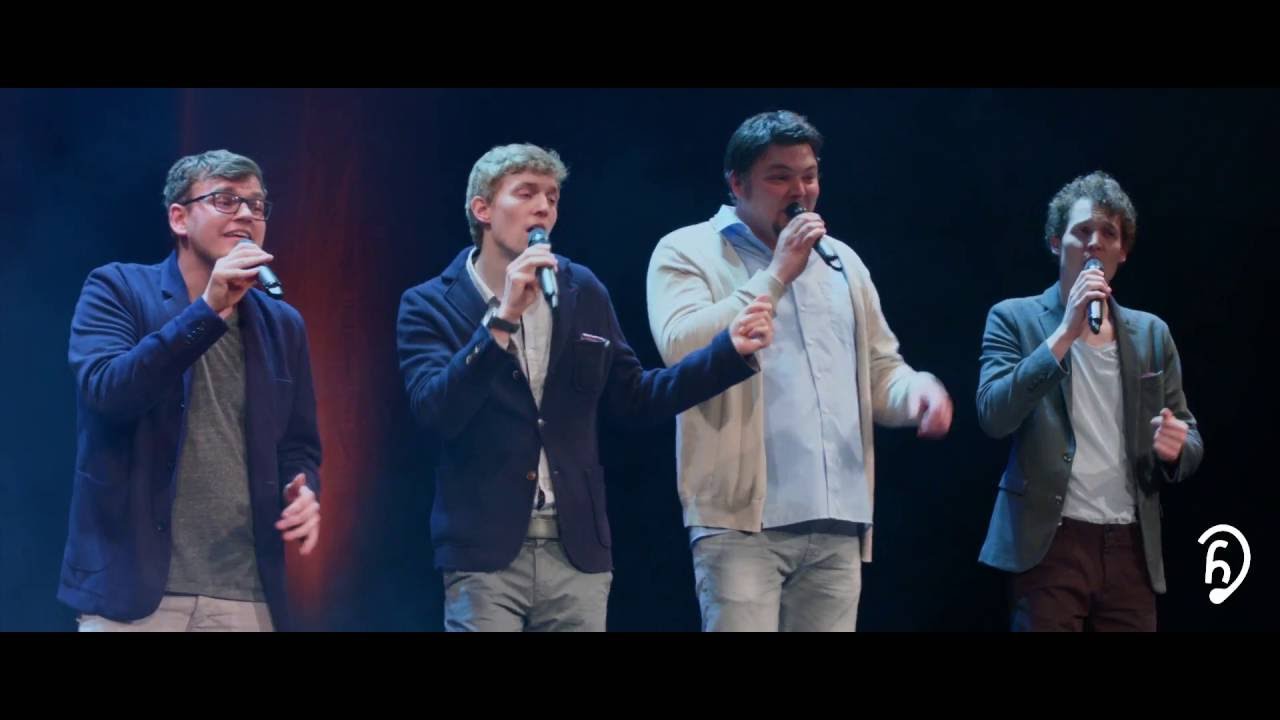 ---
Admission and restaurant open Mo-Sat from 6:30 pm / Sundays from 5:30 pm.

You are free to choose your own seating within the relevant price categories. Arriving early ensures a higher availability of seating to choose from.
It is possible to reserve a table if you make a booking to eat. You can book a set menu or other items via our ticket hotline at + 49 30 883 15 82 or at the theater until one day before the performance at the latest.

As changes may occur to the performance schedule at short notice, please check our calendar.
Please note that children are only permitted from the age of 6.
Upon entering the venue, you assign your rights to any sound and image recordings of your person, free of charge and without any spatial restrictions.

Prices
From €17,00 to €27,00
Discount depending on the price category:
€12,50 | €14,50 | €16,50

There is no advance booking fee at the box office.