April 25 & 26, 2019
Les Brünettes

The Beatles Close-Up
A cappella
Following their successful programme entitled 'A Women Thing', a congenial homage to their musical heroines, Les Brünettes felt ready for a 'boys thing'. And who better to choose than the epitome of all boys groups, the Beatles? Seen through the eyes of four women, we are treated to exhilarating close-up of the Fab Four's life and music. To get even closer to the Beatles' spirit, Les Brünettes recorded their album at the famous Abbey Road Studios in London – the very place where Paul, George, Ringo and John wrote and recorded many of their greatest hits.
Taking their inspiration from the Fab Four, the arrangements involve highly creative, playful and sometimes tongue-in-cheek flights of fancy. The girls dust off popular hits, discover lesser-known tracks and link songs together in surprising ways. In their own songs, Les Brünettes describe what it is about the Beatles that holds them in its thrall.
Short scenes, dialogues and film clips provide a dramatic framework for the music, putting an ironic, whimsical and reflective, yet always unexpected, spotlight on the world's most famous pop band.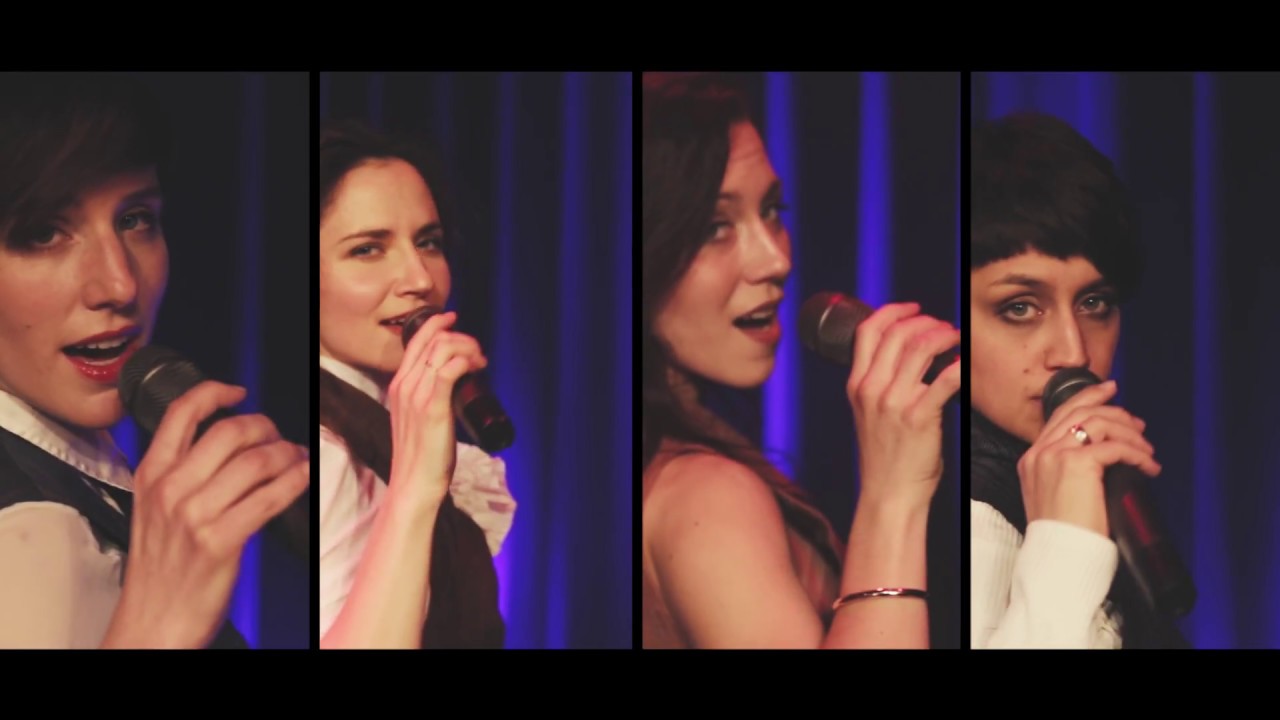 ---
Admission and restaurant open Mo-Sat from 6:30 pm / Sundays from 5:30 pm.

You are free to choose your own seating within the relevant price categories. Arriving early ensures a higher availability of seating to choose from.
It is possible to reserve a table if you make a booking to eat. You can book a set menu or other items via our ticket hotline at + 49 30 883 15 82 or at the theater until one day before the performance at the latest.

As changes may occur to the performance schedule at short notice, please check our calendar.
Please note that children are only permitted from the age of 6.
Upon entering the venue, you assign your rights to any sound and image recordings of your person, free of charge and without any spatial restrictions.

prices
From €22,00 to €37,00
Discount depending on the price category:
€12,50 | €14,50 | €16,50

There is no advance booking fee at the box office.