June 23, 2020
MGV Walhalla zum Seidlwirt

"Melodien mit Disziplin."
The male voice choir Walhalla zum Seidlwirt was founded at the end of 2014 by six students at the Hochschule für Musik "Hanns Eisler" in Berlin. Their harmonious voices conquer hearts, move audiences to tears and inspire never ending joy. The young men from Walhalla zum Seidlwirt dedicate themselves to their art with passion and devotion. They are just so international (Turkish, Israeli, Austrian, Polish, French-Swiss, Bavarian), and this guarantees a natural and unique flair for their artistry.
Singers:
Berk Altan
Valentin Bezencon
Lawrence Halksworth
Julian Twarowski
Philipp Mayer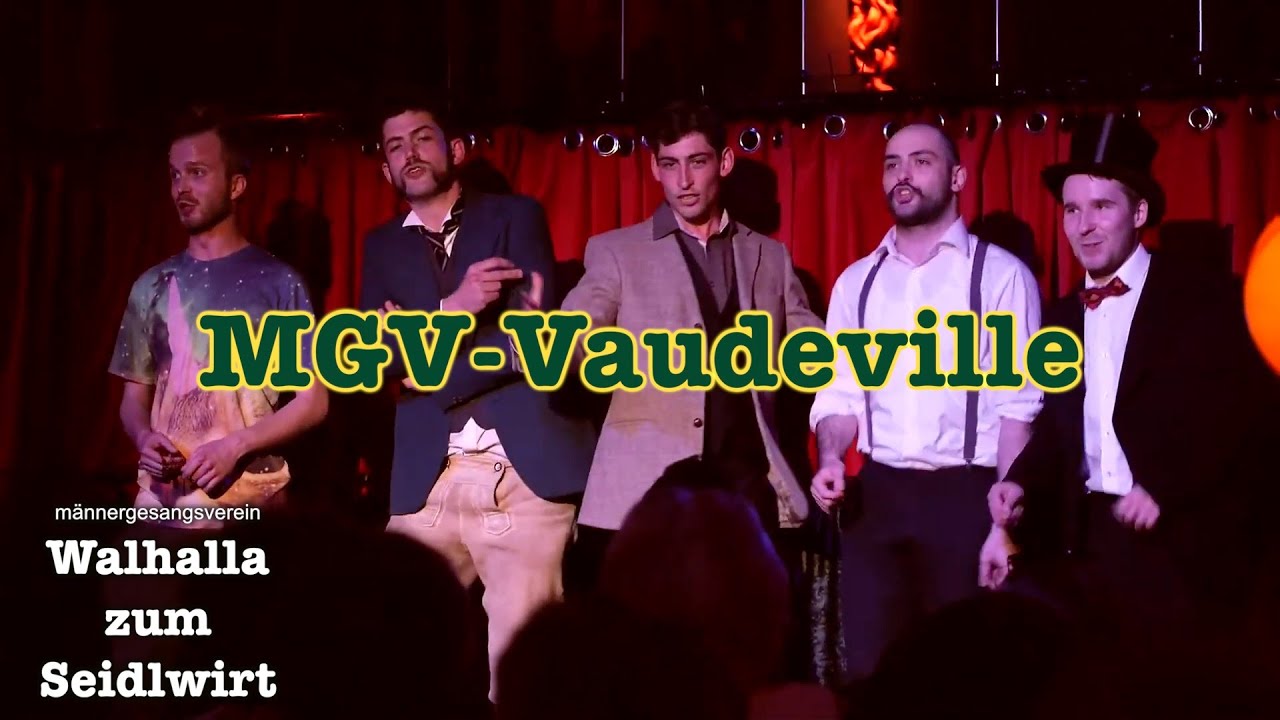 ---
Admission and restaurant open Mo-Sat from 6:30 pm / Sundays from 5:30 pm.
You are free to choose your own seating within the relevant price categories. Arriving early ensures a higher availability of seating to choose from.
It is possible to reserve a table if you make a booking to eat. You can book a set menu or other items via our ticket hotline at + 49 30 883 15 82 or at the theater until one day before the performance at the latest.
As changes may occur to the performance schedule at short notice, please check our calendar.
Please note that children are only permitted from the age of 6.
Upon entering the venue, you assign your rights to any sound and image recordings of your person, free of charge and without any spatial restrictions.
prices
From €17,00 to €27,00
Discount depending on the price category:
€12,50 | €14,50 | €16,50
There is no advance booking fee at the box office.