January 02 & 03, 2019
Piano Battle – the original

Andreas Kern vs. Paul Cibis
Music Show
The black and the white are ready to fight. Two piano champions on stage; one in black, the other in white. They perform, compete, and shine; the concert hall packed full of people, applauding, clapping, and raising their hands … Welcome to the Piano Battle!
The brainchild of internationally accomplished pianists Andreas Kern and Paul Cibis, the Piano Battle sees the duo go head-to-head on stage, charming and enchanting the audience with a variety of classical pieces. The two artists, with distinctly different performance styles, take turns to perform pieces by composers such as Chopin, Liszt and Debussy. They will even improvise based on the tunes you request. A competition wouldn't be a competition without a jury but here – You will be the judge. All members of the audience are invited to vote on the pianists performances and eventually decide who the winner is. And this might not be the limit of your participation …
Part serious classical recital, part tongue-in-cheek performance by two piano geniuses, the Piano Battle is a unique concert that pleases both the eye and the ear.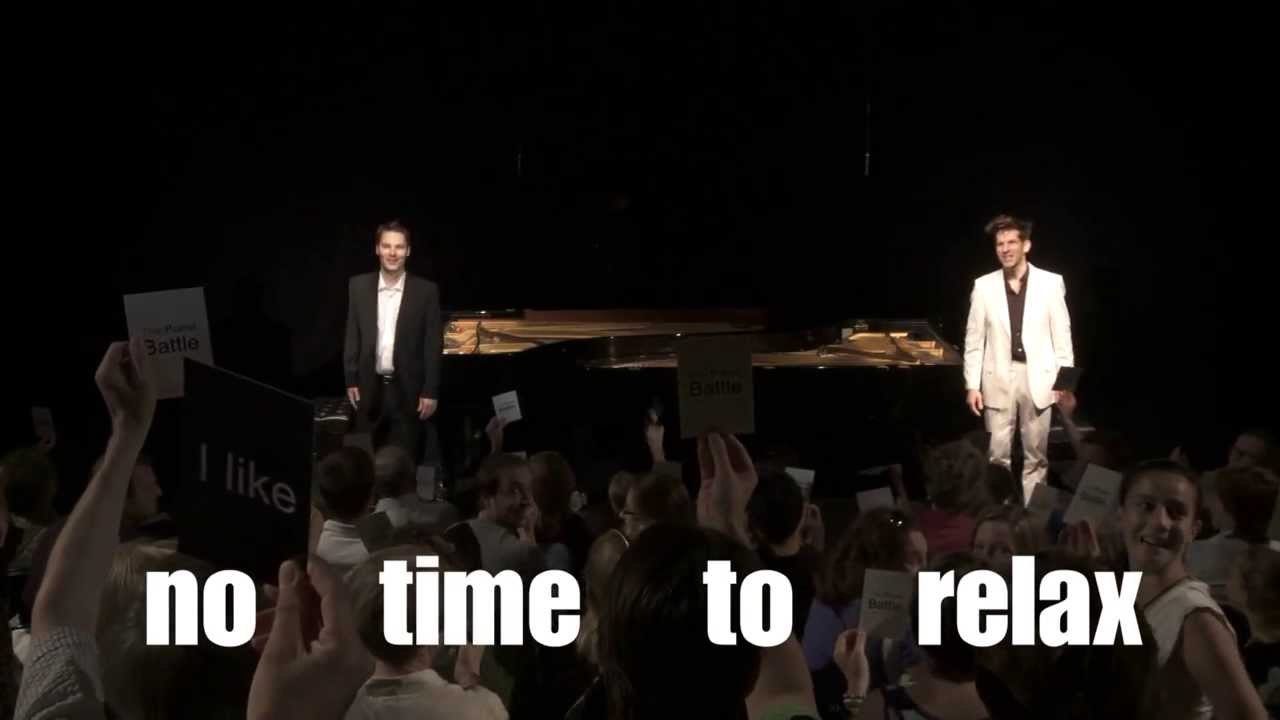 ---
Admission and restaurant open Mo-Sat from 6:30 pm / Sundays from 5:30 pm.

You are free to choose your own seating within the relevant price categories. Arriving early ensures a higher availability of seating to choose from.
It is possible to reserve a table if you make a booking to eat. You can book a set menu or other items via our ticket hotline at + 49 30 883 15 82 or at the theater until one day before the performance at the latest.

As changes may occur to the performance schedule at short notice, please check our calendar.
Please note that children are only permitted from the age of 6.
Upon entering the venue, you assign your rights to any sound and image recordings of your person, free of charge and without any spatial restrictions.

Prices
From €22,00 to €32,00

Discount depending on the price category:
€12,50 | €14,50 | €16,50

There is no advance booking fee at the box office.