November 13 to 25, 2018
Berlin Premiere
Ringmasters in concert:

"Tonight, tonight!"
The Barbershop masters from Sweden
A cappella
The BAR JEDER VERNUNFT presents at this dark time of the year an especially exquisite beacon of light with both vocal and visual elegance. The Swedish vocal quartet, Ringmasters, were the first non-American group to win the World Championships in Barbershop singing in the more than 50 years since the competition's inauguration.
Barbershop is a particularly sophisticated way of performing a-cappella music and was developed in American barbershops at the beginning of industrialisation. Barbershops were at the time meeting points for young men who loved innovation. It is a tradition that is coming back to life in the hip districts of today's large cities. In their Berlin premiere, the four gentlemen from Stockholm will be presenting their world-class vocal qualities with an a-cappella programme that ranges from the virtuosity of the Barbershop classics to the melodiousness of much-loved Broadway hits, right up to the groovy icons of the fifties and sixties like the Beatles and Elvis.
Coupled with an eye-twinkling charm and their infectious dynamic as a group, the four well-shaved and likeable young men Didier Linder (bass), Jakob Stenberg (tenor), Rasmus Krigström (lead) and Emanuel Roll (baritone) are almost certainly set to take the hearts and the ears of Berlin by storm.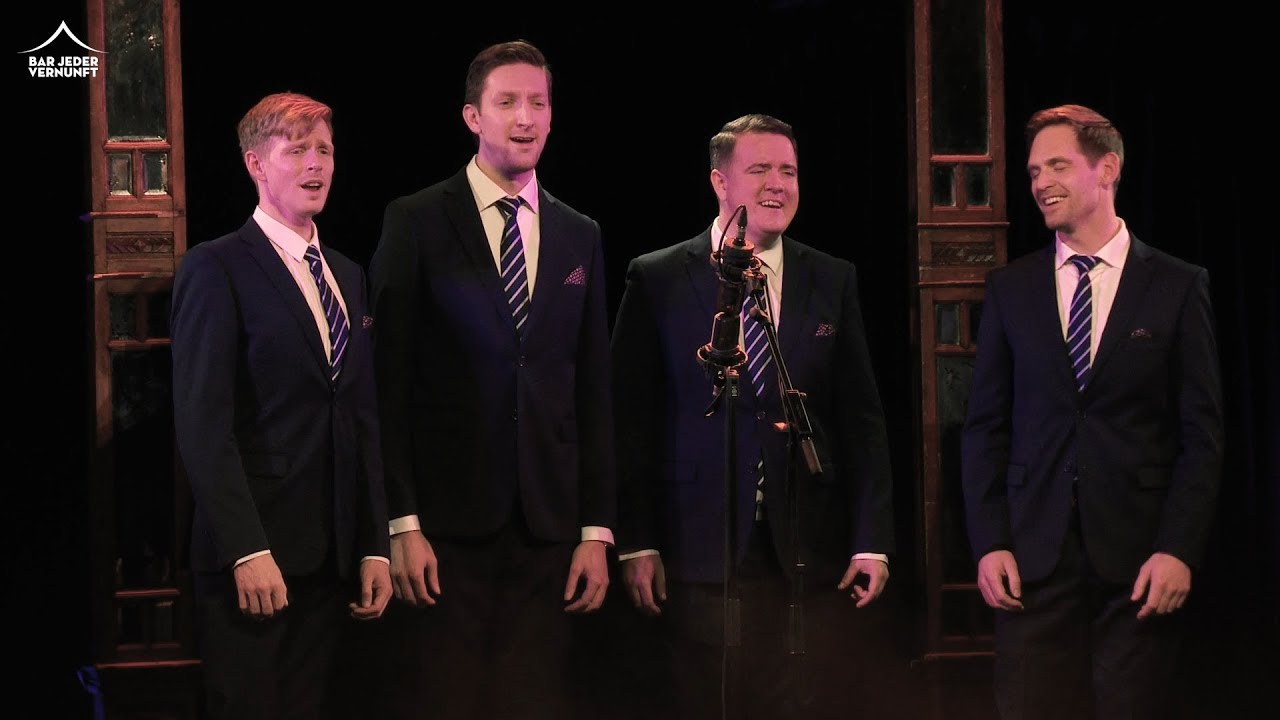 ---
Admission and restaurant open Mo-Sat from 6:30 pm / Sundays from 5:30 pm.

You are free to choose your own seating within the relevant price categories. Arriving early ensures a higher availability of seating to choose from.
It is possible to reserve a table if you make a booking to eat. You can book a set menu or other items via our ticket hotline at + 49 30 883 15 82 or at the theater until one day before the performance at the latest.

As changes may occur to the performance schedule at short notice, please check our calendar.
Please note that children are only permitted from the age of 6.
Upon entering the venue, you assign your rights to any sound and image recordings of your person, free of charge and without any spatial restrictions.

Prices
From €22,00 to €37,00
Discount* depending on the price category:
€12,50 | €14,50 | €16,50

There is no advance booking fee at the box office.