December 12, 2020
Hotel Gl'Amouresque

Sheila Wolf presents 'Die Gl'Amouresque'
Welcome to Hotel Gl'Amouresque - a wild mixture of Burlesque, Boylesque, Cabaret, Drag and Artistic. Ex-Showgirls of The Friedrichstadt Palast create Smash Hit Berlin Burlesque Show!
Hailing from all corners of the world, these women met whilst working on the world's biggest stage at Berlin's prestigious show palace. With a bit of British sass, French romance, Belgian kink and American glitz they broke away and created the concept for their very own show; 'Die Gl'Amouresque'. By mixing vintage charm with modern femininity and the longest legs in Showbiz this Burlesque troupe puts to use their world-class dancing skills to bring a glamourous new thrill to the famous art of Burlesque.
Your reservation has been made, your room to the glittering world of burlesque awaits you...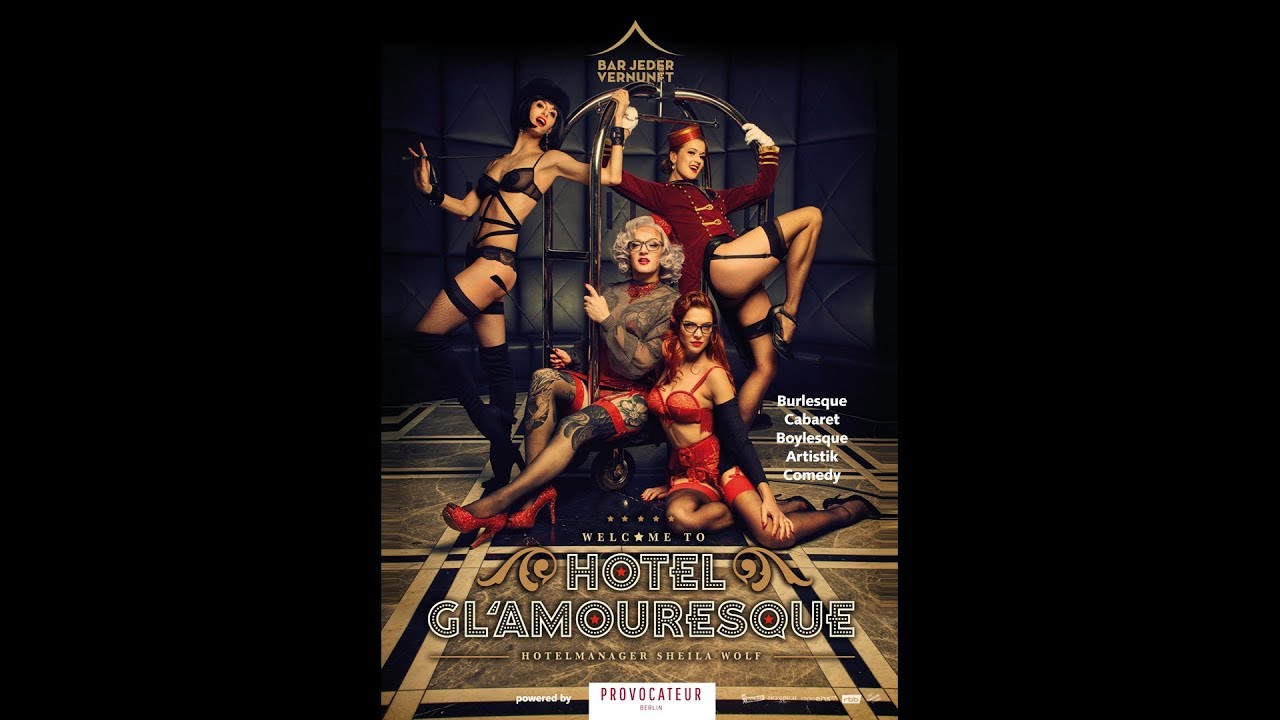 ---
On October 09: Admission and restaurant open from 11:00 pm. // On December 12 admission and restaurant open from 6:30 pm.
As changes may occur to the performance schedule at short notice, please check our calendar.
Upon entering the venue, you assign your rights to any sound and image recordings of your person, free of charge and without any spatial restrictions.
Ticket Purchasing Information
Booking requests for our boxes (PG II) with five or six persons we only accept via phone or e-mail (tickets@bar-jeder-vernunft.de).
Tickets for canceled shows (from March 13th to September 3rd) remain valid. For a smooth rebooking of your tickets, we will contact you.
Prices
From €34,90 to €47,90
Discount depending on the price category:
€12,50 | €14,50 | €16,50
There is no advance booking fee at the box office.